Team McAuley wants to help families with equipment so that they can participate in any form of walking, running, biking, or swimming with their special needs child/adult.
Goal: Loan out equipment to as many families as we can based on our supply of equipment on hand.

Currently we have loaned out 3 Advance Mobility Strollers. The John McCuistion Family contacted us and had a need for their son Collier. The photo below is of Collier with his brothers, Chris & Coulter, and their father John.

We recently sent a stroller to New York. Here are some photos of Christopher competing in Sean's Run (May 2011).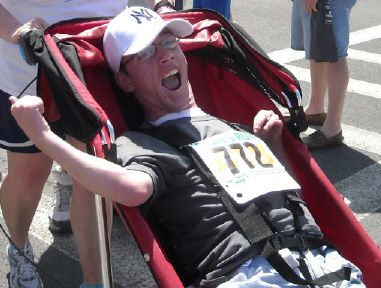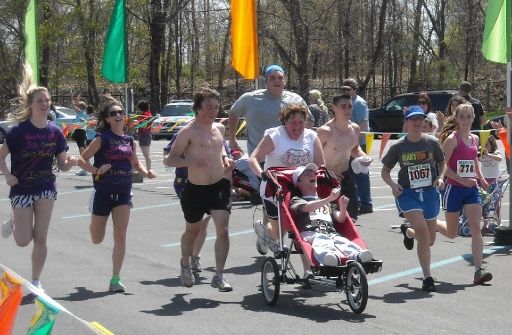 Another stroller was sent to Madison, Alabama for the Parris Family.
Shawn is pushing Drew in the Life without Limits 5k (Oct 2011)


Here are some photos of the equipment I use so Mary can compete in triathlons and running events.